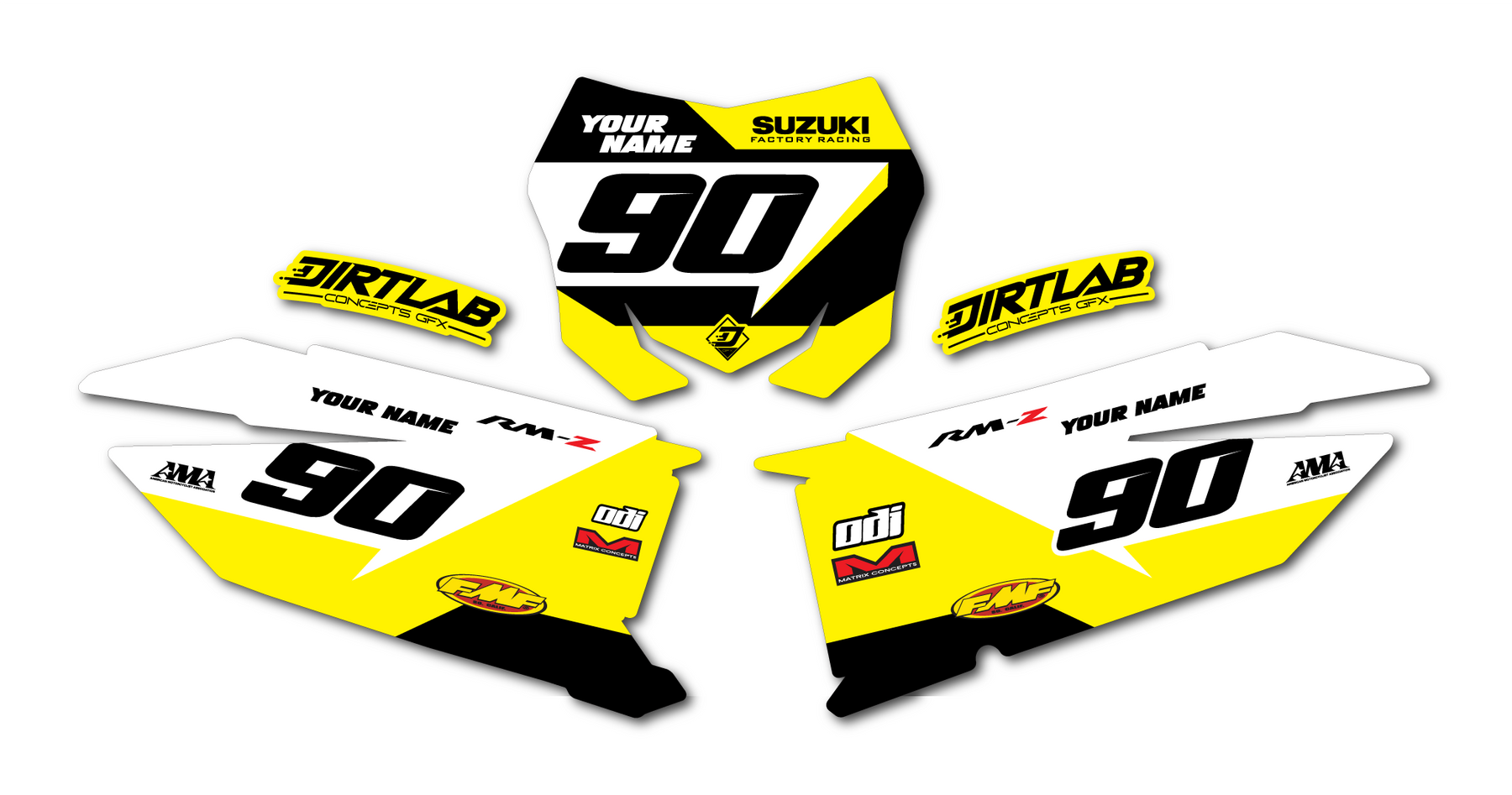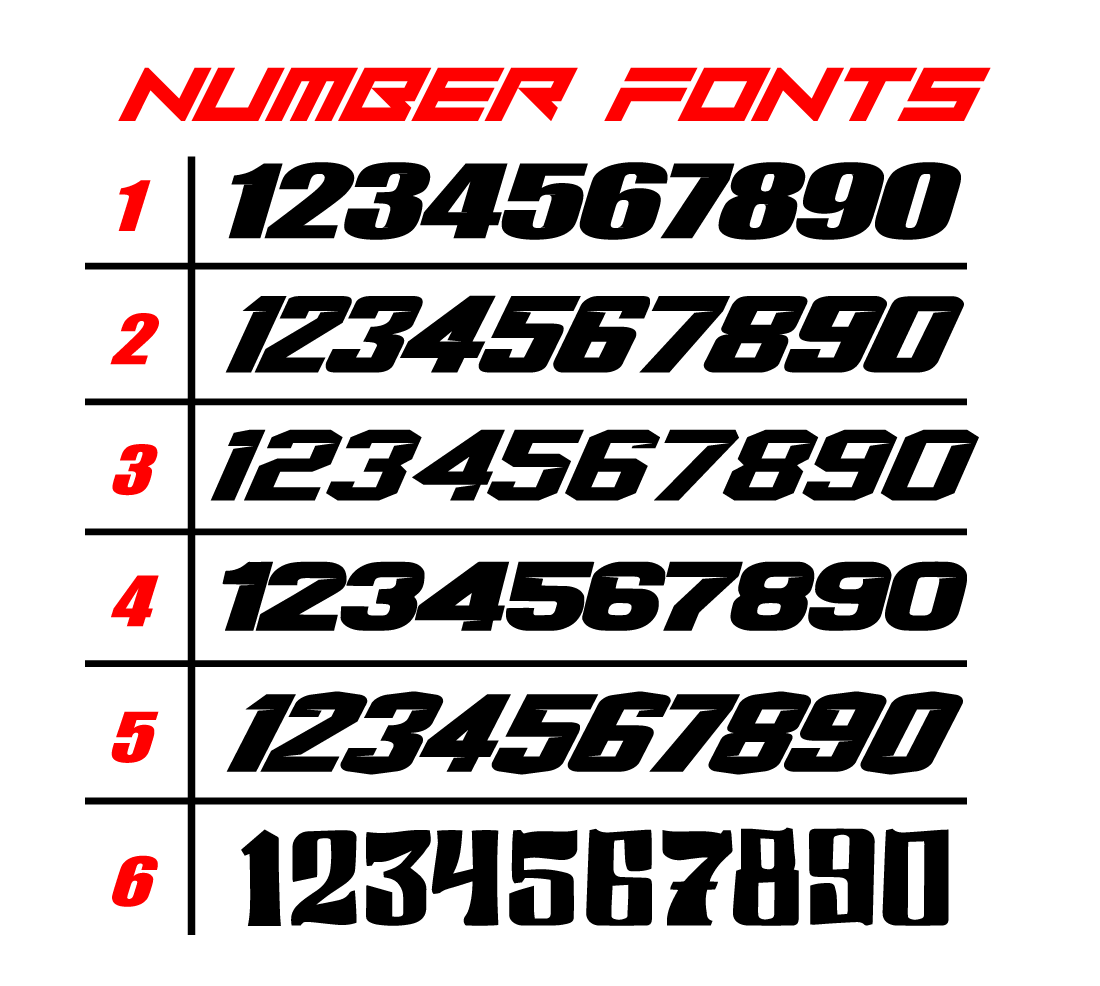 Suzuki Number Plates - Vizon Series
Our Number plate backgrounds gives you the option to match your current graphics on your bike or maybe match the OEM style look for your bike. We can do it all.

Number plate orders include the Number Plates(of course) and Mini Plates. For some models, the airbox graphic is included like the KTM, Husqvarna, and GasGas Brands. If the Number plate is separate from the airbox like the Honda brands, the airbox decal is not included.

 

Printed and laminated on the best moto vinyl in the industry.  Our kits are 21mil thick.